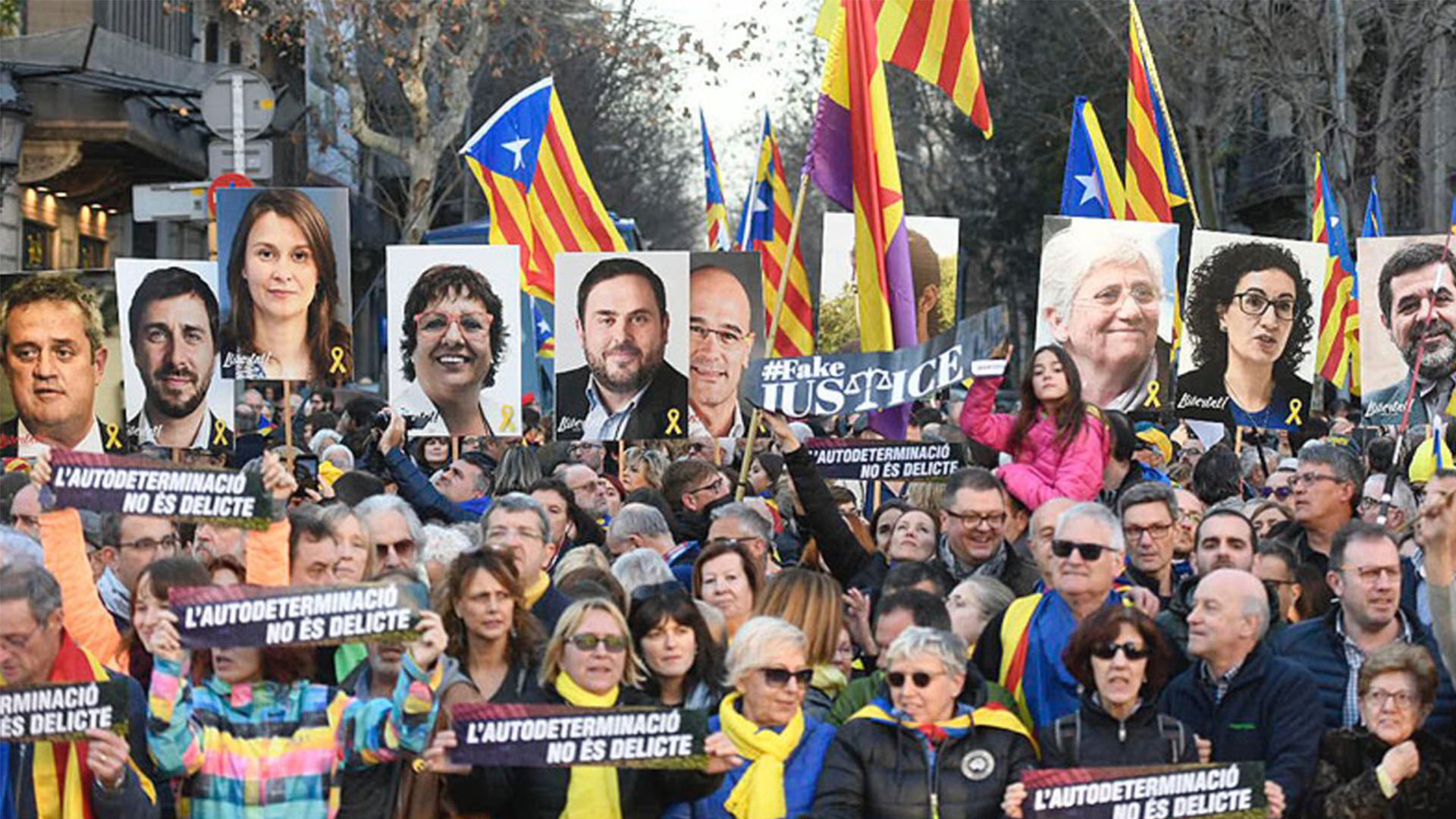 The wave of protests from the mass for the long prison sentences that 12 politicians and leaders of the Catalonian independence movement received could continue during 2020. The discontent has been extended to the entire region, because it is clear to everyone that the crimes under which the accused were judged seem to be fabricated by a court that was less than impartial.
At all times during the trial, the leaders denied having used or approved the use of violence and for them the referendum for independence on October 1st, 2017 was completely legal, since "voting isn't a crime".
The ample support at the polls for the separation of Catalonia from the Kingdom of Spain was the fact that irritated Madrid, which applied violence to contain the just claims of the Catalonians.
The force that the so-called Democratic Tsunami gathered, as well as some diplomatic movements carried out by important political figures, like Carles Puigdemont who is attempting to become a Euro-Representative so as to receive Parliamentary immunity and avoid extradition from Belgium, will be two elements to keep in mind during this new year.
Moreover, the Republican Esquerra formation, representative of pro-independence Catalonia, earned more seats in the Congress of Representatives and from there will pressure the government of Pedro Sanchez evenmore.